There Arrives Apex Legends Battle Pass and Season One, Bringing Free Rewards for Everyone
"The team is already hard at work on tons of top-secret new stuff we'll be adding to the game this year and beyond," producer Drew McCoy said. "First up will be the launch of Season 1 in March when we introduce a Battle Pass." After many weeks of speculation among fans, Respawn has at last announced details about both Apex Legends Season One and the Apex Legends Battle Pass. In fact, both are coming to the game today! Apex Legends Season One: Wild Frontier is due to begin at 10:00 AM PT tomorrow. It marks the start of the first official Apex Legends season since the game's unexpected release. And The Apex Legends Battle Pass is also launching alongside the start of Season One.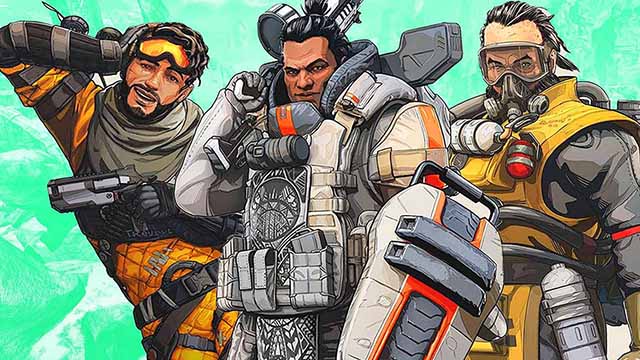 Just as in Fortnite, the Battle Pass costs 950 Apex Coins--roughly $10--and allows you to unlock a wide range of skins, cosmetics, and other rewards as you level it up throughout the season. Even if you don't want to shell out money for it, however, you'll be able to unlock some items for free. As EA confirmed on the Apex Legends website, all players will be able to earn a handful of free rewards during Season 1. These include one Wild Frontier Legend skin, five Apex Packs, and 18 Wild Frontier stat trackers. If you do decide to spring for a Battle Pass partway through the season, you'll also retroactively unlock any items you would have earned, so you won't need to worry about missing out on the rewards.
Of course, those who do purchase the Battle Pass will have access to even more goodies. Respawn is offering 100 tiers of rewards to unlock throughout the season, ranging from character and weapon skins to XP boosts, banner frames, and other cosmetic items. You'll also earn up to 1,000 Apex Coins through the Battle Pass, which would allow you to get Season 2's pass for free.
Most of what we can see in the pass is weapon skins and loot boxes, so we can assume that we're going to get a whole lot of other cosmetics coming as well. Hopefully they're a little more interesting than what we've seen so far, but the mixed loot box/premium store/battle pass monetization mechanic isn't doing great for the game so far.
Octane will be the first new Legend to release during Season 1, though he is not part of the content drip you'll work through in the Battle Pass. Read our full report on Octane, the next Apex Legend to see all of the determined info and image leaks so far.
Do you have enough Apex Legends Apex Coins to join the Battle Pass? Our site Mmokr.com offers cheap Apex Coins for you with safe and fast delivery service. Take the Apex Coins to join the battle pass and obtain your favorite characters, items, skins and weapons.
Apr-01-2019